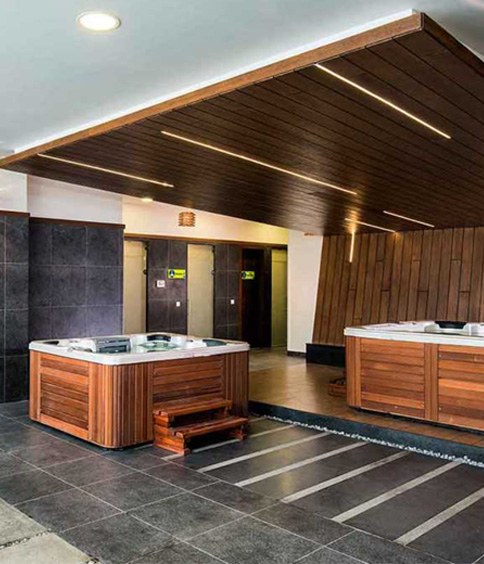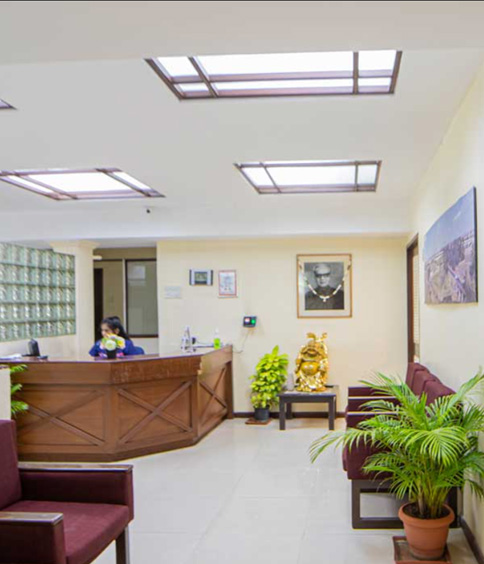 Atur India Private Limited (AIPL) has been a pioneer in the construction industry since its inception in 1960. For over sixty years, we have provided homes of the highest quality to a diverse population in the city of Pune. Our founder, the late Mr. Atur Sangtani was determined to make the dream of home ownership, a reality for people from every walk of life, while never compromising on quality. Mr. Sangtani's visionary goal of community and development has been the driving force of the company and the primary reason for every enterprise we pursue. Our multi-disciplinary approach ensures that every aspect of our projects is given exemplary care. From the attention to detail of our construction to the customer care provided by our experienced support team, AIPL strives to provide a level of excellence that has become synonymous with our brand.
Our various fabrication units staffed with skilled and talented labour work closely with our architects to create individualized components of our building without delay. Our carpenters in the wood shop are able to bring to life doors and windows envisioned by the design team allowing them complete creative freedom. Our tile manufacturing unit ensures that we get the quality we are looking for and that we never need to compromise. The expert abilities of the of the labour in this unit have them constantly experimenting and creating eco-friendly products while minimizing waste. Our steel fabrication workshop and in-line construction facilities provide a vast scope of design options while maintaining the integrity of every component.
At Atur India, client satisfaction and well-being is at the forefront of our project design objectives. From our earliest residential, commercial and civil projects, our dedication to being environmentally conscious and promoting a healthy lifestyle is evident. Our apartments are designed to incorporate maximum air flow and natural light allowing sustainable ventilation and cooling without adding to residents' carbon footprint. In addition, apartments are fitted with the most energy efficient appliances allowing every homeowner the opportunity to be environmentally responsible.
With the well-being of our clients in mind, our engineers, architects and interior designers work together using a multidisciplinary approach to provide home owners green spaces to stay healthy, both physically and mentally. These spaces can be used for relaxation and meditation, exercise or to socialize with neighbours. The wide and well ventilated stairwells in our buildings are designed to motivate our residents to positively impacts their health by taking the stairs.Every step counts. Every action matters.
Atur Group : Focuses On - Customer's Needs, Concerns, Hopes & Dreams
Our purpose is to touch the lives of people in need, and to make dreams a reality for deserving individuals. Since our inception, the Atur Group has been dedicated to giving back to the community. This has been made possible through the Atur Foundation, a Charitable Trust established in 1968, which provides grants to deserving individuals pursuing a higher education, or in need of life saving medical procedures. The funds for the foundation are generated by the rental income obtained from The Nehru Memorial Hall, an icon of Pune City. This venue, which has been newly renovated with 1000 comfortable seats, a refurbished stage and a state of the art sound system, has been enriching the culture of Pune for the past 50 years. From hosting world renowned plays, to performances by upcoming local artist, Nehru Memorial Hall has been pivotal in the cultural growth of the city.
An enterprise established in 1976, Atur Rubber Products recognized the market for and designed and manufactured a variety of consumer rubber products. In keeping with the needs of the market, the company diversified to produce speciality moulded and extruded items for suppliers across the county and the world. All products manufactured at our plant in Kharadi, Pune undergo stringent quality checks, ensuring a superior end product.
Today, IR Tubes has an enviable product portfolio comprising the widest range of high speciality chemicals sourced form leading suppliers across the globe.The company is also adding new products to its range on a regular basis.
Atur India is consistently associated with the high standards of service, quality, personal attention to clients, and integrity. We believe in equipping our customers with the best and our success lies in the strength of our relationships with our clients.
The experienced Engineers, Accounts managers, Store managers and trained on-site Supervisors are part of our team who provide you with the expertise you need. Hard work, dedication and integrity are the trademarks of Atur India's staff, which gives it the edge to become one of the finest construction companies in Pune.